Quality Management - Food safety
By applying quality orientated thinking the objectives and requirements that have been defined are at the same time constitute Fornetti's quality trade mark policy and commitment:
To comply with internal and external regulations concerning quality and food safety
All departments are to participate with responsibility in the value adding processes in order to achieve the Company's and the departments quality targets
To obtain consumers' trust by complying with their expectations and preferences
Fornetti's quality assurance and quality management systems expand onto and govern the selection and utilisation of raw materials, regulating production processes and inspecting finished goods, as well as onto adapting shop technologies.
An essential precondition to manufacturing high quality and safe products is to use raw and supplementary ingredients selected and approved based upon an established set of strict requirements. As regards flour, the required quality and technological parameters have been standardised as a result of many years' development work and numerous analysis. In October 2007 Fornetti launched a national campaign in order to minimize the trans- fatty acid content of fats used for the products. At that time Fornetti was the first company in Hungary to introduce completely hydrogenation-free margarine with low fatty acid content into its production. Fornetti embraces the needs and findings of nutritional science with utmost caution not only in its quality policy, but also in its business philosophy. Fornetti provides for selecting ingredients with essential nutritional values.
No raw material may contain genetically modified ingredients.
Regular monitoring takes place by means of regulated analytic and microbiological examinations. The applied control technology solutions enable our system to manufacture products with consistently standard quality.
Raw materials and manufactured finished products are examined and checked in our own microbiological laboratory before use.
Throughout production compliance of production technology and hygiene parameters specified for the products are continuously monitored.
Quality products and market performance are also supported by the baking laboratory. It functions as a test bakery where continuous test baking in a real shop-like environment contributes to creating the right quality products with the right parameters. As well as that, it also serves as a training area for our franchise partners and their associates to learn the appropriate handling and in-store baking of our products.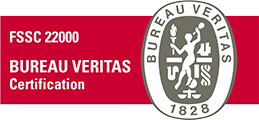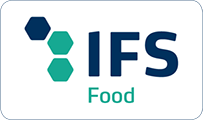 Day by day almost 1 million people consume the products of Fornetti. Adapting to the needs of our customers we place emphasis on the continuous renewal of our range of products.
The franchise system of Fornetti enables you to safely extend the product range of your existing store with a small investment, or to start a new, profitable business.
In 2004 Fornetti founded the foundation named Fornetti for Cardiomyophatic Children, a non-profit organisation supporting the healing of children in various forms.